Product
PV Junction Boxes (Germany Made, Taiwan Made)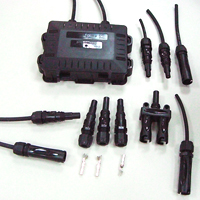 PV Junction Boxes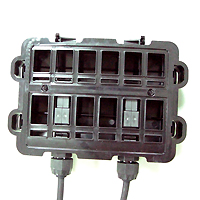 Product ID: C
PV Junction Boxes (Germany Made, Taiwan Made)
Telecomps Technology manufactures the highest quality flexible flat cable (FFC cable) and flat cable in standard or custom orders. Telecomps has experienced to export its flexible flat cables to many countries in the world. The company has all necessary facilities and equipment for production, inspection and test for their cable assemblies.
With powerful R & D capability and unexceptionable technology, Telecomps can develop and supply flexible flat cables (FFC cables) to meet the specific requirements for their customers. Telecomps is considered to be a worldwide leader in the providing and processing of flexible flat cable. Telecomps will offer their customer with a level of quality and service well beyond traditional expectations.
Specifications:
Supply: Germany, Taiwan
Catagory

50 Watts and below
50 Watts ~ 100 Watts
120 Watts ~ 180 Watts
180 Watts and more

Connection Bus: for 2 PV Cables / 4 PV Cables / 6 PV Cables
Contact Detail
| | |
| --- | --- |
| Address: | 2Fl., No.6, Lane 88, Huanhe St., Xizhi District, New Taipei City 221, Taiwan |
| TEL: | 886-2-2694-7297 |
| FAX: | 886-2-2694-7267 |
| Email: | lu@cableassembly.com.tw |
| URL: | |
| ZIP: | 221 |